With graduation celebrations underway this week, three notable iSchool graduates share their next chapters, relive favorite moments, and dispense some words of wisdom on what they've learned and how they've grown.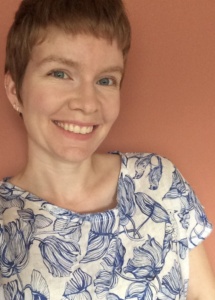 Annie Aaker MA'23
Program: Library & Information Studies
My future professional plans are: I plan to stay in Madison and continue working at Madison Public Library as a circulation page and as a Bubbler Artist in the Neighborhood this summer (art programming with kids and families)! After the summer, I'm going to stay on as a page and continue looking out for youth services opportunities in the area.
My favorite project: Was the first project I did as an MLIS student, creating a children's program from scratch in LIS 772–Library Services to Children & Young Adults. It was the first time I'd ever gotten to make my own idea come to life for a kids' program. It made me even more sure that youth services librarianship was a good fit for me.
How my program helped me grow personally and professionally: One meaningful experience for me was the practicum this program requires. During my practicum at Madison Public Library, I was able to partner with some experienced, inspiring youth services librarians and see what it looks like when youth programs take a more organic shape—being flexible with your expectations is key!—and to work on a really cool, forward-thinking project regarding equity for youth patrons in the library. Both of these helped me grow professionally—just connecting with those librarians was impactful, but also seeing different styles of librarianship and the complex inner workings of public libraries made an impression on me. Personally, the experience showed me that I love working in youth services and that by becoming a YS librarian, I can support and amplify the youth voices we don't hear often enough.
---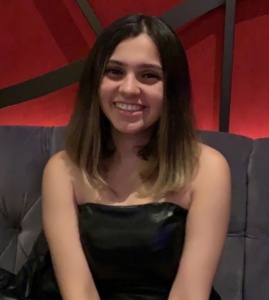 Ruhani Arora BS'23
Majors: Data Science, Information Science*
Certificate: Computer Sciences
My future professional plans are: After graduating, I will be working as a Rotational Data Scientist at Spectrum. In the future, I plan to pursue a Master's Degree to specialize in Data Science.
The most influential professor: I had the privilege of having Professor Qunying Huang as my professor, and I found her to be exceptional in and out of the classroom. Beyond her outstanding teaching skills, she also mentored me and provided me with valuable guidance on my career goals and graduate school aspirations. Moreover, I had the opportunity to learn more about her research work, which further enriched my academic experience.
My favorite project: One project that stands out to me is exploring and analyzing data from the Formula-1 racing series. I enjoyed this project because it allowed me to work with a real-world dataset that is both complex and fascinating. The Formula-1 racing series generates vast amounts of data that can be collected and analyzed to gain insights into various aspects of the sport, such as driver and team performance, car design, and track conditions.
Essential skills I acquired: Through my program, I not only gained valuable technical skills but also developed my soft skills, such as communication and teamwork. Furthermore, the program provided me with opportunities to network with professionals in the field and enhance my resume-building skills, preparing me for success in the job market.
How my program helped me grow personally and professionally: After 4 years here, it's evident to the graduating class that we were part of a world-class institution with access to abundant resources. An underestimated impact of my journey at UW–Madison is all the life skills I gained outside the classroom that were enhanced by the amazing people I met. Overall, I feel more optimistic and confident. I believe the world is full of opportunities and I am excited to see what lies ahead in my journey.
*Inaugural class for Information Science major
---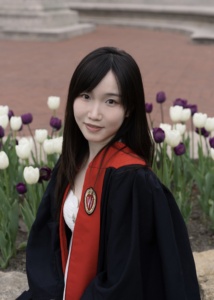 Shiyi He MS'23
Program: MS Information
My future professional plans are: After I graduate, I plan to commence my Ph.D. studies in Computer Science at the University of Utah.
My favorite course was: LIS 705 – Introductory Analytics for Decision Making because it guides students on critical thinking for data analysis, project scoping, and implementation. It's an excellent option for those looking to learn Python-based data analysis without a programming background.
My favorite project: During my master's program, I had the opportunity to work as a research assistant in Professor Hutchins's lab. Working on various research projects significantly enhanced my data analysis skills and provided me with the opportunity to conduct independent research. This experience laid the foundation for my pursuit of a doctoral degree.
How my degree changed my perspective on the world: As an international student, the most valuable aspect of this degree has been the opportunity to connect with diverse and accomplished individuals from various cultures and backgrounds. Through these interactions, my worldview has broadened, and I now possess a more open-minded perspective.